Pro Boxer Spotlight – July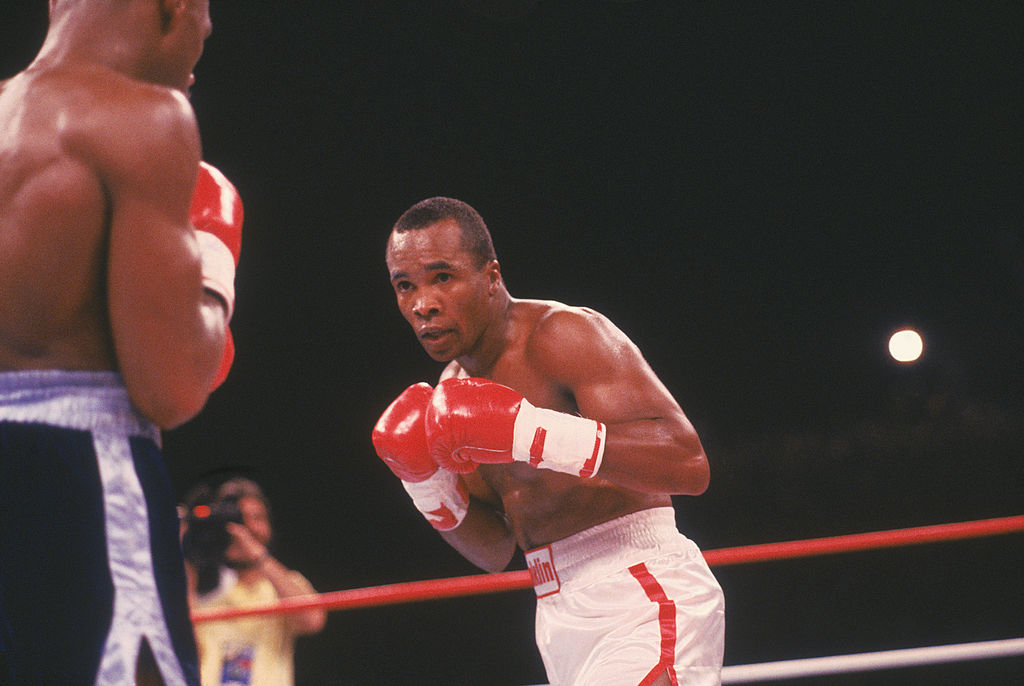 Every month we'll take a look at some of the world's best boxers. These are the stars that have overcome the odds or worked their way to the top of their game. We'll share personal stats, records and much more so stay tuned.
Sugar Ray Leonard
"If you never know failure, you will never know success"
(Photo above) The American Ray Charles Leonard is best known as his boxing name "Sugar Ray Leonard". He is a former elite boxing professional who competed from 1977 to 1997. Through his career he won major world titles in five weight divisions and was part of the "Fabulous Four" comprised of fighters who all fought each other through the 80's (Ray Leonard, Thomas Hearns, Marvin Hagler, Roberto Durán). They kept boxing in the forefront of the general public's mind, especially in the era after Muhammad Ali.
Stats
Division: Welter
Status: Inactive
Bouts: 40
Career: 1977-1997
Alias: Sugar
Stance: Orthodox
Image of Sugar Ray Leonard at top – Image Credit: Boxer Sugar Ray Leonard eyes his opponent during a match. (Photo by Focus on Sport via Getty Images)
Manny Pacquiao
"All those who are around me are the bridge to my success, so they are all important."
Manny Pacquiao (born Emmanuel Dapidran Pacquiao) is an elite boxing professional and is regarded by many experts in the field as one of the greatest boxers of all time. He has fought in 71 fights over his career and won 12 major world titles in 8 different weight divisions. Back in July 2019, Manny broke a world record and became the oldest world champion in the welterweight division at the age of 40.
Stats
Division: Welter
Status: Inactive
Bouts: 71
Career: 1995-2019
Alias: Pac Man
Stance: Southpaw
Anthony Joshua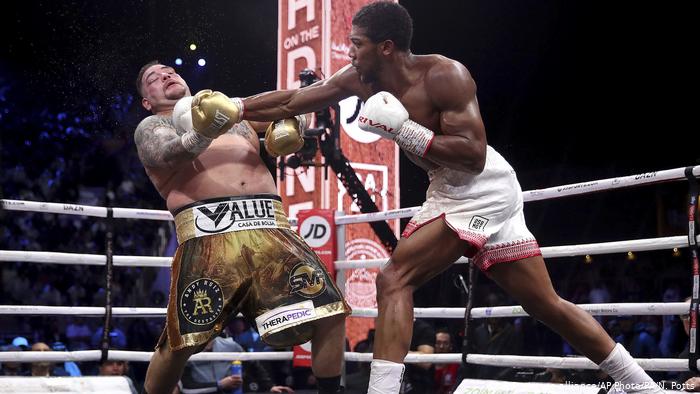 "Just set yourself a goal and try and stick to it. Because you'll always end up better than where you started."
Anthony Joshua (born on 15th October 1989) is an elite professional boxer and is the second boxer to win both an Olympic gold medal and a world title from a major professional body. (James DeGale was the first). Anthony has won the unified world heavyweight champion twice and has held the WBA, IBF, WBO and IBO titles since 2019. The Ring and BoxRec rank Anthony as number 2 in the world heavyweight category. Outside of boxing he is often seen advertising major sporting brands and other businesses – a far cry from his humble beginners as a brick layer before he took up boxing full time.
Stats
Division: Heavy
Status: Active
Bouts: 31
Career: 2013-2021
Alias: AJ
Stance: Orthodox
---
Lions of Judah Boxing Academy is a well-equipped boxing gym in Bournemouth. We run boxing classes, men's & women's training, kids boxing classes & boxing bootcamps so you can become strong and confident in life and fitness.
Lions of Judah Boxing Academy
2 Wilson Road, Springbourne, Bournemouth BH1 4PH

Tel: 01202 720729 (gym office) or 07341 840187 (Roger Dorway, head coach)
Email: rogerdorway@hotmail.com
Social Media: Facebook Instagram Twitter TikTok Youtube