How to fuel your boxing training goals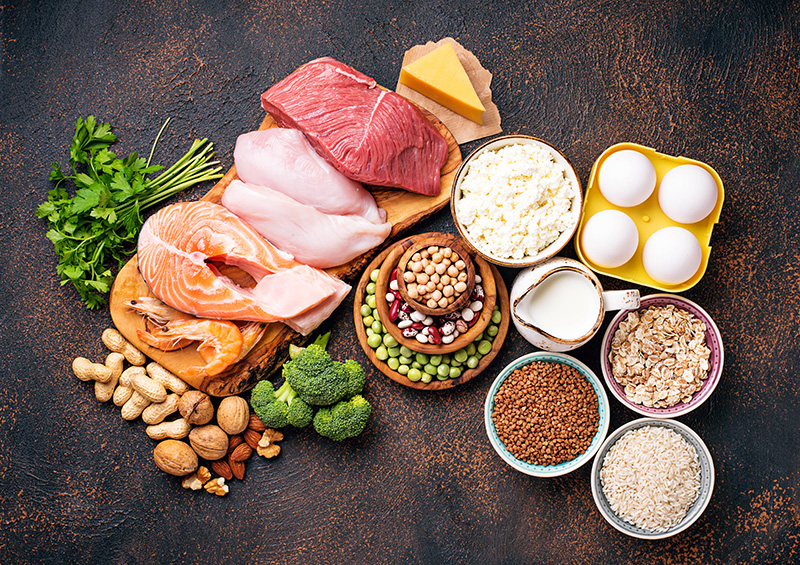 Eating the right foods will fuel your boxing training and help you achieve your goals successfully. Any food or drink that you consume can have a positive or negative impact on your fitness journey. It's wise to get food savvy and incorporate healthy foods into your fitness plan, so you can stay on track and reap the rewards.
In this article you will learn the basics of fitness nutrition so you can reach your boxing fitness goals.
1. Define Your Fitness Goals
Deciding on what fitness goals you want to pursue will define the amount and type of food you will need to consume. For example if your goal is to lose weight, the amount of food you will need to eat will be very different to those wanting to gain weight or build mass. Setting your goals and writing a plan will help to keep you on track and motivated. A plan can include your food choices, times for exercises, any boxing classes or lessons you will sign up to and even some motivational quotes and phrases.
2. Calculate your Calorie Intake
So you can plan what foods you will eat, finding out how many calories you need to consume is essential. There are many online calculators to find out the ideal calorie levels for maintaining weight, losing weight or gaining weight. BodyBuilding.com and Active.com have really easy to use calculators. Not everybody calculates their calorie intake but we recommend doing it as it gives you total control and insight into your body's requirements.
3. Understand Key Food Types
Our body gets energy from three sources – carbohydrates, protein and fat. They all play a part in maintaining our body and keeping it healthy and functioning well.
CARBOHYDRATES: They are a direct energy source to the muscular and central nervous system. The body can store carbs in the muscles and liver as glycogen, and use these stores as a source of fuel for physical activity. Boxing fighters need to be powerful and strong, so carbs will help you achieve this.
Good examples are whole grains, beans, quinoa, legumes, oats, and brown rice, bananas, barley, chickpeas, nuts, root vegetables, oats. Carbs to stay away from include processed foods like crisps, sweets, cakes, cereals, white bread and white pasta (Try to choose the wholemeal versions).
PROTEIN: This builds, maintains and repairs your muscles, organs and immune system. It is a vital fuel for our body, which is broken down into building blocks known as amino acids. These amino acids are then rebuilt as protein molecules and sent to wherever the body needs them.
Protein can come from two sources – animals (meats like chicken, turkey, beef, lamb, pork. Also fish, eggs and dairy products) and plants (pulses, beans, grains, nuts and seeds). Protein powders are easy ways of consuming required levels of protein and can derive from whey sources (dairy/animal) or plant sources.
FATS: They are a fantastic source of energy, helping the body to absorb fat-soluble vitamins (A, D, E and K), maintaining healthy skin, hair and nails. Some fats are good for you and some are best to avoid. Fat types can be unsaturated and saturated.
Unsaturated Fats – Good fats are found in sunflower, rapeseed/canola, olive and vegetable oils, avocados, nuts and seeds, oily fish such as mackerel, trout and salmon.
Saturated Fats – Found in fatty means and meat-based products, dairy produce like butter, cheese and cream, cakes and biscuits. We recommend to avoid these.
4. Balance Your Meals.
Your body needs different levels of protein, carbs and fats to function correctly during your boxing workouts. It is generally recommended to stick with these levels:-
Carbs: 45-65%. Protein: 15-35%. Fat: 20-35%
On training days, you will need to fuel your body more than on recovery days. We recommend having 3 meals a day, with a morning and afternoon snack as well. Having a meal 3-4 hours before your boxing class or fight will ensure your body has enough energy to compete at your best. Please don't starve yourself as your body won't be as effective in the fight or boxing training lesson.
Grab yourself a fitness food recipe book or watch some YouTube videos to learn how to prepare nutritious and well balanced meals. If you can't cook or don't have the time, have a look online for food box delivery services that could provide you with tailored meals according to your fitness goals. This will cost you more money than if you shopped at the supermarket for recipe ingredients but will save you lots of time.
---
Lions of Judah Boxing Academy is a well-equipped boxing gym in Bournemouth. We run boxing classes, men's & women's training, kids boxing classes & boxing bootcamps so you can become strong and confident in life and fitness.
Lions of Judah Boxing Academy
2 Wilson Road, Springbourne, Bournemouth BH1 4PH

Tel: 01202 720729 (gym office) or 07341 840187 (Roger Dorway, head coach)
Email: rogerdorway@hotmail.com
Social Media: Facebook Instagram Twitter TikTok Youtube