Pro Boxer Spotlight – August – Part 1
Every month we'll take a look at some of the world's best boxers. This weeks professional boxing spotlight is shined on Andre Ward, Errol Spence Jr and Floyd Mayweather Jr. Find out more about them and what they have achieved in their boxing career. Get personal stats, fight records and much more so read on.
Andre Ward
"That's what makes a fighter. I got dropped and I got back up, and I found a way to get the win."
Andre Ward is a former boxing professional and multiple world champion who retired in 2017, with an undefeated record. His extensive fighting career lasted between 2004 and 2017. During 2009 and 2015, Andre held the WBC title, WBA (Super) title and other middleweight titles. During his last years as a pro boxer, between 2017 and 2017 he held many light heavyweight titles including the IBF, Ring and WBO titles. As a Christian, he spends a lot of his time speaking at different charity events, schools, prisons and community centres, sharing his journey. He was even in the Rocky spinoff movie franchise Creed.
Stats
Division: Super Middle
Status: Inactive
Bouts: 32
Career: 2014-2017
Alias: S.O.G.
Stance: Orthodox
Errol Spence Jr
"Anyone who doubts me just motivates me to keep grinding and go even harder. They can keep doubting me but I'm going to stay focused and train hard."
Errol Spence Jr, known as "The Truth" is a professional boxing champion from America. Up to date, he has competed in 27 professional fights, winning them all, and before this competed in 147 amateur fights, losing only 12. Errol is a world champion in the unified welterweight category and has held the WBF and IBF titles for the last couple of years. (2019 and 2017 respectively). Going back to his early days, he began boxing at 15 years old, with his father guiding him in the sport. In 2012 he became an American Olympian, competing in the 2012 Olympics where he got to the quarter finals.
Stats
Division: Welter
Status: Active
Bouts: 27
Career: 2012-2021
Alias: The Truth
Stance: Southpaw
Floyd Mayweather Jr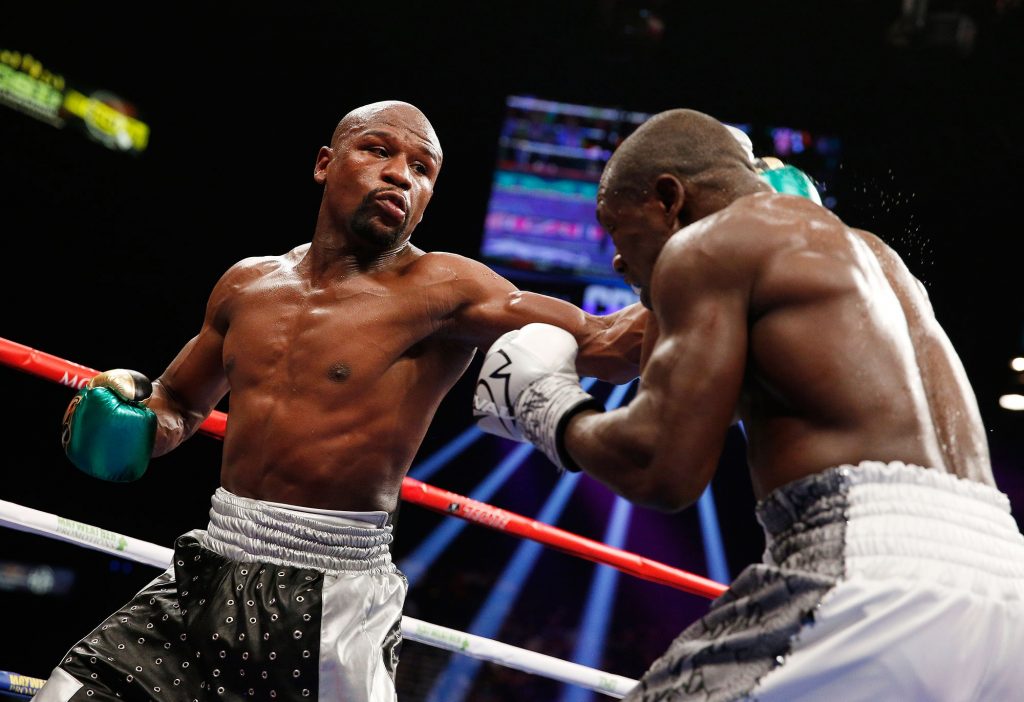 "I've set the model of showing fighters how they should conduct their business."
Floyd Mayweather Jr was born on 24th February 1977, and is a former professional boxer and now works as a professional boxing promoter. His career spanned the years between 1996 (where he entered the Olympics winning bronze) and 2015, with a comeback appearance being made in 2017. In the 2010 decade he was named "Fighter of the Decade" by the BWAA (Boxing Writers Association of America). Flloyd was included in the class of 2021 in the International Boxing Hall of Fame. He has won 15 world championship titles that range from light middleweight to super featherweight.
Stats
Division: Welter
Status: Inactive
Bouts: 50
Career: 1996-2017
Alias: Money, Pretty Boy
Stance: Orthodox
---
Lions of Judah Boxing Academy is a well-equipped boxing gym in Bournemouth. We run boxing classes, men's & women's training, kids boxing classes & boxing bootcamps so you can become strong and confident in life and fitness.
Lions of Judah Boxing Academy
2 Wilson Road, Springbourne, Bournemouth BH1 4PH

Tel: 01202 720729 (gym office) or 07341 840187 (Roger Dorway, head coach)
Email: rogerdorway@hotmail.com
Social Media: Facebook Instagram Twitter TikTok Youtube